Thank you to everyone who commented on my last post about my blog appearance! I really appreciate it!

So...i have just a few random pics to share that I have taken with my new camera that Chris got me for Christmas! :)

Here's a pic of the "girls":


X enjoying some cereal the other morning: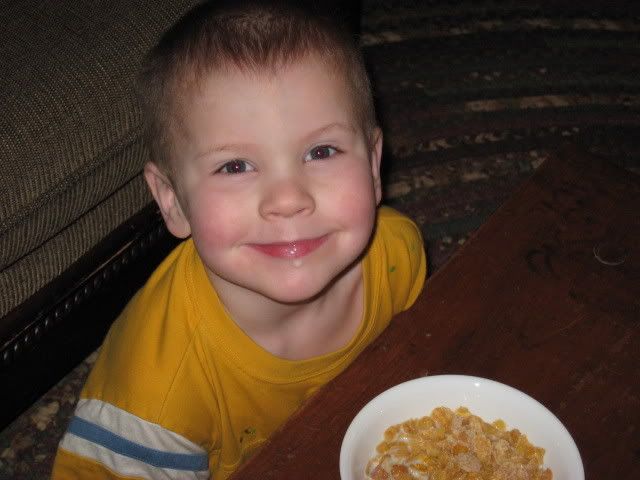 And a few other presents I got for Christmas. If you didn't see the other pics I posted...you can see them
HERE
. I was soo spoiled this year!
A lamp my aunt got me...i just love it!
And a pic she got me. Isn't it beautiful? I am not sure where I am going to hang it yet though!
So...i just wanted to share that bit of randomness with you LOL. Since tomorrow is the last day of 2007...I will post my hopes and prayers for 2008 then. So until tomorrow.....i hope you all have a wonderful evening! Blessings!